A STRONG EDUCATIONAL FOUNDATION
In a disciplined Christian environment
100% MATRIC PASS RATE FOR 25 YEARS IN A ROW!
Congratulations to the class of 2022 for achieving a 100% Matric Pass Rate as well as an incredible 91% Bachelor's Entrance Rate.
WELCOME
The Principal and staff of Cornerstone College are committed to the pursuit of excellence. We believe in quality, progressive education which aims at the development of responsible young people who are fully equipped for success: academically, physically, financially, socially, spiritually and morally.
Emphasis is placed on the individuality of each child to develop special talents and abilities, whilst a disciplined environment and Christian values provide security and guidance. We aim to make Cornerstone College a place of safety for all, and we uphold the values of honesty, industry, respect and perseverance.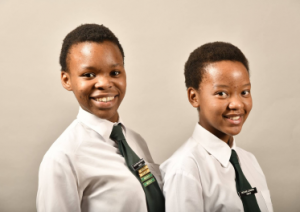 WHY CORNERSTONE COLLEGE
Cornerstone College was founded by Sally and Rob Hurlin in 1991 as a Christian calling and in response to the education crisis in South Africa. Cornerstone College is based in Silverton, Pretoria. Their vision was to create a disciplined and secure Christian environment in which the best possible education could be provided at the lowest possible cost to students from a disadvantaged educational background. The other major goal was to invest in the future of South Africa by developing our young people and by giving them the necessary strong educational foundation.
SCHOOL & HOSTEL DOCUMENTATION